Contact Us
Admission Procedure:
Thomond Lodge Nursing Home, shall ensure  that admission procedure for the resident  and their carers will be efficient, informative and take cognisant of all physical and psychological aspects.
All Referrals including self referrals  are considered and each application is assesed individually. 
In order to achieve this, protocol would include
Visiting and meeting (if feasible) the resident and the Carers prior to admission.
A referral letter from their General Practioner outling their pre-admission  medical history and current Medication.
A valid medication Prescription.
Letter from Geriatrician or Doctor involved in their care if available.
A letter from public Health Nurse or Community services involved in their care.
Completed subvention form  if applicable.
Medical Card Details.
Please do not hesitate to contact us with any enquiries or questions. A member of our staff will respond as soon as possible. Please use the details below:
Postal address:
Thomond Lodge
Ballymahon
Co. Longford
Phone numbers:
Tel: 090 6438350
Fax: 090 6438411
Mob - Sean: 087 98 11 622 /Nursing Home and Retirement Village/

Email Addresses:
info@thomondlodge.com /Nursing Home and Retirement Village/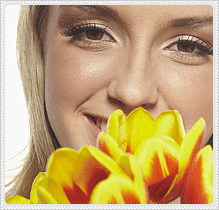 Shortcut links